08 Apr

Mastering DTC Wine Sales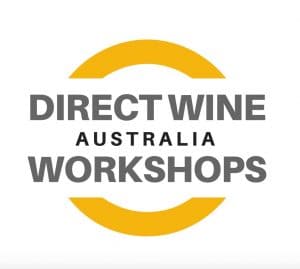 The "Mastering DTC Wine Sales 3-Part Webinar Series" is a deep dive into building effective direct sales plans and consumer engagement strategies delivered by two international experts, Robin Shaw (Wine Tourism Australia) and Sandra Hess (DTC Wine Workshops),  each of whom are specialists in wine tourism and customer engagement strategies. Each 90-minute web training is packed with best practices, case studies and practical applications. Attendees will learn how to develop the ideal blends of talent, tools and technology to grow direct sales and customer databases.
In addition to the live webinar, participants will be provided with access to checklists, workbooks and a private 30 minute consultation.
Part 1: Planning for Direct Wine Sales Success 
Topics covered include:
Creating the winning formula – ideal blends of technology and processes
Staff selection and training
Leveraging data and key insights to build an effective strategy
The fundamentals of e-commerce
Developing alliances and referral partnerships
How to measure success
Part 2: Customer Engagement Strategies 
Topics covered include:
Pre-qualification tools and techniques
Direct to consumer marketing essentials
Designing and delivering engaging visitor experiences
Developing the top 3 workflows to retain and re-engage members
Staying connected between visits by activating customer touch points
Part 3: Member Management & Customer Retention 
Topics covered include:
How to segment members effectively
Catering to top lifetime value members
Account management setup and execution
Creating and leveraging surveys to better serve and retain
Creating brand ambassadors for life
Register your interest in an upcoming webinar by contacting Robin at robin@winetourismaustralia.com.au
Here's what others have said about the program:
"The workshop provided lots of practical examples and ideas that we could easily implement. A valuable investment for the time-poor wine marketer".
Fiona Weller, Moores Hill Wine, TAS – May 2018